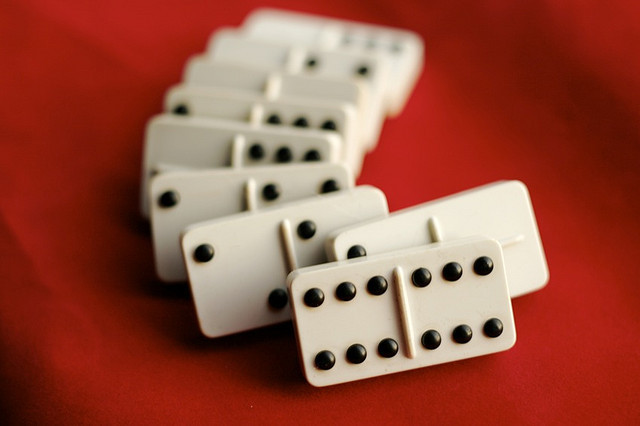 E I Addio We Nicked The Cup!
It was March 1996 and united were moving confidently towards the second double. We had a tricky run in and had to overcome Chelsea in the F A Cup semi final at Villa Park. I was running a coach and wanted to offer something a bit different. The game was kicking off at 12.30 so if we wanted a drink it would have to be early. The week before the semi final a mate of mine 100% Gary had drove me down to the Wolverhampton area where we called in a few pubs and seen if we could strike a deal. Basically we offered them the business of 40 odd blokes (literally) eating and drinking in their establishment for a couple of hours and in return we got a much needed pre –match booze. After a couple of rejections we found a pub The Wheatsheaf who agreed to accommodate us the following week.
The coach left Manchester early doors as planned and we turned up at the pub bang on time at around 8.30 in the morning. I kept the lads on the coach and knocked on the door as agreed. After a couple of knocks I noticed the curtains twitching upstairs so I patiently waited. A couple of more minutes passed by and I started to suspect all was not well. I banged and banged on the doors for some 20 minutes again the curtains twitched but nobody shown themselves or had the courtesy to come to the door and explain that there was a problem. I had even rang the pub the day before to double check all was still okay so this cowardly no show was bang out of the order. A couple of Brummie reds saved the day by allowing us to go to their pub near St Andrews but me and the lads couldn't and wouldn't forget the Wheatsheaf and how they had let us down.
Roll on about a month later and United's infamous grey shirt fiasco at Southampton. We got beat of course 3-1 and our mini bus had already had shall we say an eventual day of travelling under our belts. We were about an hour and a half from blighty when we saw a sign for Hilton Park services. A shout went up "wheatsheaf wheatsheaf" suddenly the pressure on the driver Shovers mounted and he reluctantly pulled of the slip road and within a couple of minutes we were inside the pub. We all generally behaved ourselves although a few pint pots were dropped but that was out of pure exhaustion and drunkenness rather than any sort of hooliganism. After about 40 minutes and shortly after the penny had started to drop that we were indeed the United fans they had let down we decided to head back to Manchester. I was one of the last to vacate the pub and when a couple of the lads came back and urged me to hurry I sensed something was happening. As our mini bus hurtled up the road to rejoin the M6 Barmy Mike unzipped his coat to reveal the long strange lump. Unbelievably he produced a silver trophy standing at least 3 feet in height. "E I Addio we nicked the cup" was the instant chant around the minibus. How he could have sneaked something that size out was a complete mystery.
I woke next morning to be confronted with a severe hangover and a giant trophy on the floor next to my bed. 'Wolverhampton and Dudley Blind Dominoes Cup' said the plaque on the piece of silver City would die for. It had been running since about 1974 so was clearly going to be missed. I was told in no uncertain terms that it had to leave the house, okay I said but how and when I thought?
Almost a year had passed when I finally thought of an idea to return the cup because I didn't want to just throw it into the tip. We were playing Arsenal away on the Tuesday night and I was hoping the train would stop at Wolverhampton. I had typed a note out and placed inside the cup and it said the following:
HELP ME PLEASE
IF YOU FIND ME PLEASE TAKE ME TO THE OFFICES OF THE WOLVERHAMPTON EXPRESS AND STAR AND HOPEFULLY MY NIGHTMARE CAN END. IT ALL STARTED IN MARCH OF LAST YEAR, I WAS SITTING AT HOME ON THE MANTLEPIECE OF MY HOME THE WHEATSHEAF PUB JUST NEAR HILTON PARK SERVICES ON THE M6, I WAS LOVELY AND COSY WITH THE OPEN FIRE KEEPING ME ALL WARM AND HAPPY WHEN A GROUP OF MANCHESTER UNITED FANS CAME INTO THE PUB. THEY WERE BEING BOISTEROUS SO I MADE A JOKE ABOUT THEIR TEAMS LOSS AT SOUTHAMPTON THAT DAY. NEXT THING I KNOW ONE OF THEM GRABBED ME PUT ME UNDER HIS COAT AND THREW ME IN A MINIBUS. THEN THEY ALL DROVE OF WITH ME DRINKING BEER AND EATING CRISPS OUT OF MY HEAD ALL THE WAY BACK TO A PLACE CALLED RAWTENSTALL WHERE I HAVE BEEN HELD HOSTAGE SINCE. THEY HAVE TORTUED ME, SCRAPED SOME OF MY SILVER OFF AND THREATENED TO SNAP MY HANDLES OFF. PLEASE END THIS NIGHTMARE.
Needless to say the train went the other route to London so the closest we could get to Wolverhampton was Stoke on Trent. As the train was leaving at about 5 mph I leaned out carefully and slowly place the cup onto the platform edge and there the story ended or so I thought.
A few weeks later a mate from work told me how on the way to some relations in Shropshire he had been on a diversion which took him past the Wheatsheaf. When he arrived at his destination whilst having a cup of tea he came across the following in the Shropshire Star newspaper. He handed me the paper, which read:
'It's coming home, It's coming home, kidnapped cup of joy. Underneath was a big story about the incident including what they called a ransom note attached to the trophy and the following unbelievable quote from the transport police:
"The trophy was hurled from a speeding train narrowly missing passengers waiting for other trains".
I sent a final letter to the paper stating that the transport coppers must have as vivid imagination as the kidnappers following that statement. As far as I aware the letter was never printed but this remains one of my favourite ever memorable stories following United.